"To All The Boys I've Loved Before"
By: Jenny Han.
The novel has 355 pages.
I recommend this book to girls ages 13 or 14+.
I really enjoyed reading this novel.
There were some unexpected plot twists.
But I guess it was a little predictable.
But, overall it was an enjoyable book.
I give it a 4 out of 5!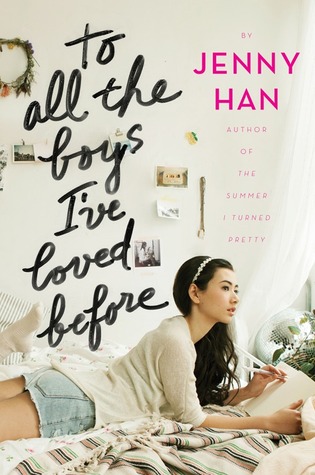 Summary:
Lara Jean is the middle child. She has a older sister- Margot. And Kitty is the youngest sister.
Their mom died when Lara Jean was younger. So Margo took over the mom role.
But Margo is going to college in Scotland.
So the role is passed down to Lara Jean.
Lara Jean is a teenager.
So that means she has crushes.
But, to every boy she has liked she writes him a letter. She addresses the letters, but never sends them.
But one day someone sends the letters to the boys.
Everything goes out of control.
Read to find out the plot twists.
Who sent the letters?
How will her life change?
Read to find out!